Ever since my dad brought some home (leftovers from their meetings), I've been craving these --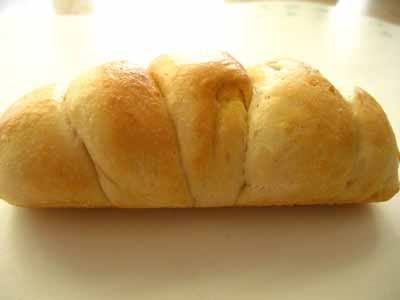 We call it "tiren-tiren" -- I was going to add that it translates to "train" (which is what it looks like) but Ilonggos don't actually call a train "tiren" --
"Tiren-tiren" actually translates to "follow follow" --
This particularl tiren-tiren is from
Tibiao Bakery
. I love the crusty exterior and the sweet (not caramel but caramel-esque) filling.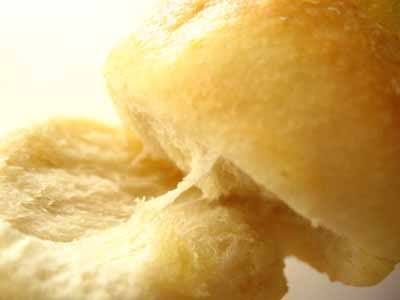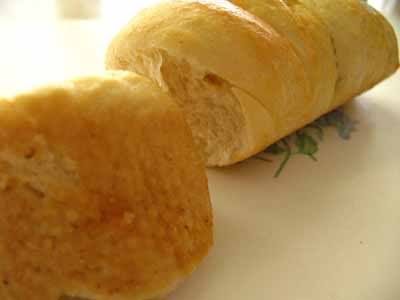 The filling reminds me of pastel but not as sweet and not as custard-y.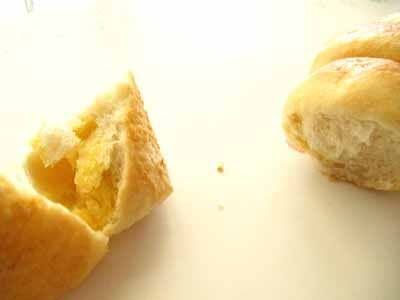 One time, the driver and I actually had a conversation regarding bread. These days, the quality of bread (in general) has improved a lot. Bread is no longer just a
pang-sawsaw sa kape or Milo
but has taken on a leading role in an Ilonggo's daily food repertoire.
What I like best about bread here in Iloilo is that it is still very affordable. One tiren-tiren costs PhP10.00
On the other hand, I'm also happy that old favorites are still being preserved. The Pandesal ni Paa, which is over 100 years old has managed to keep its original recipe.
* * *
Rub-a-dub-dub. Thanks for the grub. --
Raf and Florie recently treated us to
Bourbon Street
in Smallville. We had been hearing a lot of good things about that restaurant and were very excited to try it. Their bestseller is their ribs, which is very good.
A few days ago, we decided to order some ribs for take-out so my sister could try some. (She wasn't able to go with us because she had a cough and we were afraid of infecting the children.)
The ribs come in two sizes -- half (which they say is good for 2 people) for PhP265 and the full (which we ordered with Raf and Florie and we still had extras) for PhP400++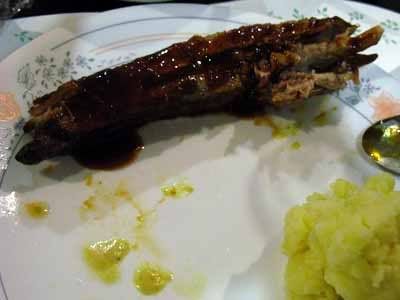 We also ordered their sliders -- 3 mini burgers, which were so yummy!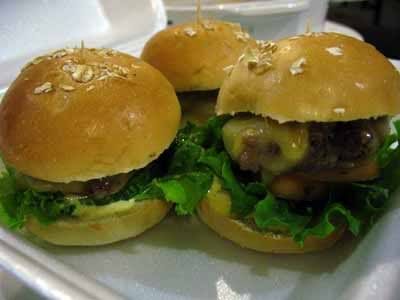 Total cost for 3 people = PhP390. ^_^