When we pre-ordered
this book
a few months back, I never bothered to read the specifications (size, number of pages, etc.) I didn't even bother to be amazed by the roster of artists they were able to recruit for the project.
The only thing that mattered was the subject matter: Tori Amos.
'Nuff said.
When the book finally arrived, I was so in awe of the size -- it isn't your typical mass market or even trade paperback.
This book is HUGE.
<-- see how dinky the Mike Gayle book looks?
And then you start flipping through, and the art just takes your breath away --
And you remember the songs and hum them to yourself (if they are hummable) --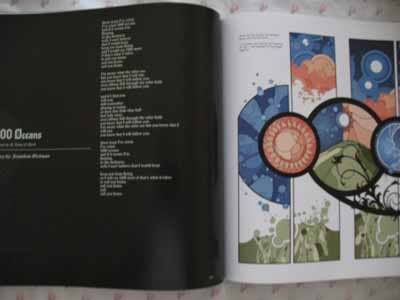 I think this is a wonderful project for Image. I was especially excited to see the imprint on the back of the book, which said "Volume 1" -- ^_^
Comic Book Tattoo: Tales Inspired by Tori Amos