We all love to read
YUMMY
, Summit's food magazine. In a past issue, they featured this really easy recipe for a brownie -- basically, it involved melting the chocolate with butter in a microwave, mixing in egg, flour and vanilla and baking it for 20-25 minutes.
We had some bottles of
Dream Cacao
which melted so we couldn't enjoy them in their tiny square gloriousness. I used that instead of milk chocolate and this is how it turned out.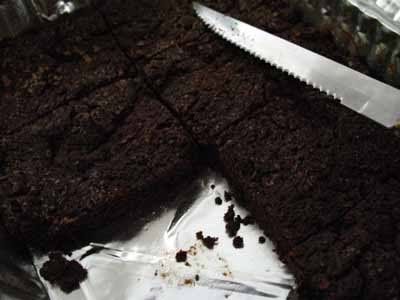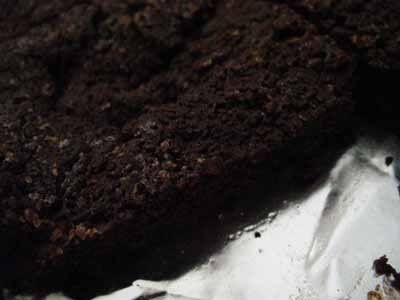 It wasn't ooey-gooey fudgy but it was very delicious.
What I liked about this recipe is that it was so easy and took so little time to prepare. I made this while Seth was having a snack. He was sitting opposite me, watching me mix. My sister was reading the newspaper beside him and would give him his cookie (with her clean hand, of course) whenever he asked for it.
* * *
Reading and Read --
I finished reading
The Passion of Artemisia
and was pleasantly surprised to find a reader's guide at the end of the book. It made me understand Vreeland's point of view, which does come through quite clearly in her writing. I enjoyed it but it didn't leave me breathless like Chevalier's book.
I would still want to read Vreeland's take on the Vermeer painting, though.
I am currently reading
The Number Devil: A Mathematical Adventure
by Hans Magnus Enzensberger, which is really the Math version of
Sophie's World
.
It's an enjoyable read and I would recommend it to anyone who is curious about how math
really
works.
I wonder if I'm just really dense (and airhead-y) but I can identify the parts of the book which are supposed to be lightbulb moments but my lightbulb doesn't light up and so I have to reread it ...
and still not get it.
But it is a wonderful, wonderful read and I really enjoy the illustrations by
Rotraut Susanne Berner
.