I've been thinking about which 2011 planner to get. I was tempted to get a Moleskine because I am currently enjoying my Book Journal --
But I wanted a bit of color for the coming year so I ended up getting the 2011 Cath Kidston one.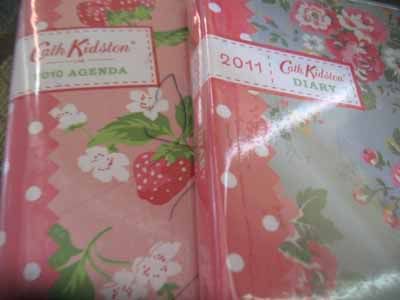 It wasn't until it arrived (ordered it from
The Book Depository
) that I stumbled upon
this one
by Kate Spade.
Maybe for 2012? ^_^