Early last year before I came to Iloilo, Khursten dropped by the condo and gave me a copy of the first few episodes of Honey and Clover, and told me that this anime was better than Karekano.
We both like the same kind of shouju stuff (I actually met her because of Karekano) so I was very intrigued by the series.
Unfortunately, in the chaos that ensued -- I left the copy in Manila.
A few months back, Tarie posted this image in her blog --
I thought it was so beautiful and so eloquent --
I finally figured out that it was from Honey and Clover so, when Johann went to Manila recently, I had one pasalubong request -- the complete set of Honey and Clover episodes.
I finished watching everything two nights ago and it is a wonderful series -- right up there with Karekano and Furuba.
I love how they are able to weave so many different themes into the story -- love, being the main theme.
But what affected me deeply was Hagu's story -- here is a girl with a gift. She is an amazing artist and she is torn between exploring every aspect of her gift and living a normal life. She wants to do both but she is often reminded by people around her that she is fortunate to have such a gift and that she shouldn't waste it.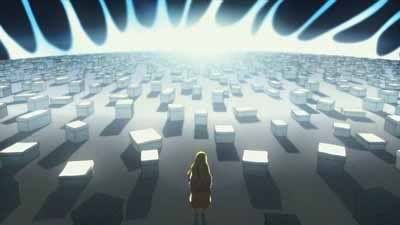 There comes a point in the story when she is given an opportunity to give up her art -- one of her friends offers her this way out -- he tells her, "Living is enough."
It would be so easy just to give it all up but she refuses to take it and chooses instead to devote herself to her art.
The theme of "the gift" being a double-edged sword is constantly explored in the anime and it offers very honest and very human insights into it from the point of views of both the gifted and the not-so-gifted.