Books and Mags
is the SM-owned used books seller. They have permanent shelves set up outside Surplus Shop and Island Photo and it is a floor above Booksale.
Johann and I were surprised to see Booksale closed for renovations so we made our way upstairs to Books and Mags because they had recently restocked their shelves.
We found these: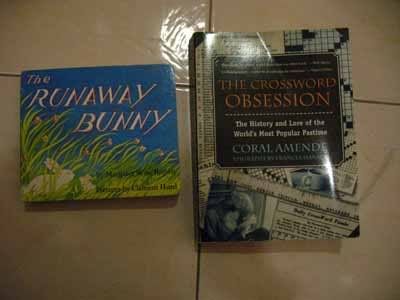 The Runaway Bunny
board book was PhP150.00 and
The Crossword Obsession
was PhP99.00 --
There was also a hardcover copy of
The Nanny Diaries
for PhP90.00 but I decided to skip it for now because I still have some books to finish reading.