There is a buzz in our school about the new Korean-Chinese restaurant called
Huizhen
--
I was very intrigued because my student, a guy who is very picky and particular about his food, actually recommended it to me.
Johann wanted to try it -- his student told him that it tasted "like Korea" so he went there last Saturday, intending to have lunch there with his students. When they arrived, they were told that the restaurant was closed for the day because their cook was sick.
Yesterday, Johann was grumbling about dinner -- frozen pizza. He doesn't like it because the crust is too thick and bready so I ordered some food for him from Huizhen.
We ordered
ja jang myun
(noodles in black sauce),
bokum bap
(fried rice with black sause) and
tangsuyuk
(sweet and sour pork). (For more information regarding Korean-Chinese cuisine, click
here
.)
We were so surprised when the food arrived -- everything was in proper serving plates and bowls -- all covered very well with cling wrap to avoid spillage.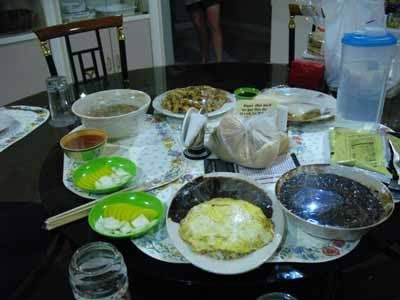 I like this style of "take-out" food -- it's a departure from the typical styrofoam and aluminum-wrapped food.
The system is simple -- they leave the food and you eat it. The delivery guy comes back for the plates and bowls 2 hours later. ^_^
* * *
Chocolate! --
When I told my youngest brother about Dream Cacao and asked him if he could get me some, he told me that there are a lot of different kinds of chocolates and percentages in Japan. So he gave us this haul --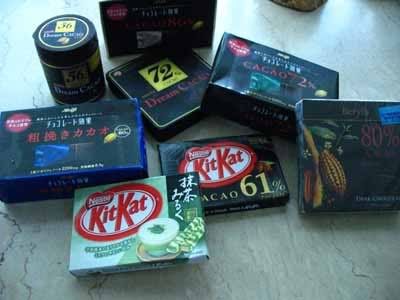 These two Kitkat varieties are very interesting, one of them is green tea and the other one has 61% chocolate --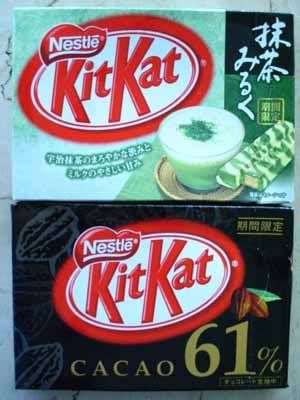 He also gave me this --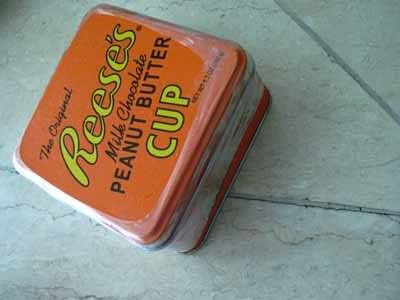 I love peanut butter and chocolate together. My absolute favorite is M&M Peanut Butter. Reese's is a close second. ^_^
Oh, and this is a different version of the Dream Cacao chocolate --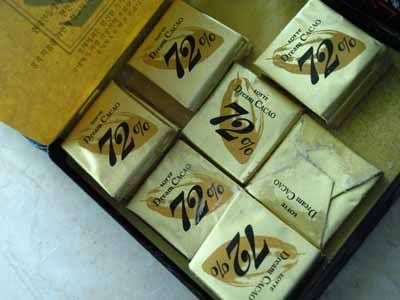 We tried the 72%, expecting it to be very bitter but it is, surprisingly, quite yummy. The chocolate flavor is strong
er
, which I like. ^_^