During my tutor session with Kate and David, while I was discussing the concept of
deja vu
(which Kate had just experienced), we heard a loud crash. I thought something had landed on the roof or dropped to the floor somewhere so we ignored it.
It was Kate who realized that one of their windows was broken. It looked like a bullet hit the glass because there was a clean hole right through -- I immediately checked if one of us got hit. We noticed that there was no hole on the screen so, whatever it was, never got inside the house.
Outside, we found a rock nearby -- so we called the subdivision security to come and investigate the matter. He said it was most likely a slingshot from somewhere and it was probably accidental.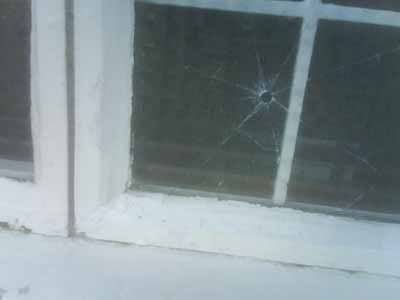 * * *
Buho Bakery --
I posted about this addicting bread
a few months back
but I was never able to talk about the bakery that makes it.
Yesterday, I had to mail something at the post office so I decided to drop by Buho Bakery to pick up some mini Pancho rolls.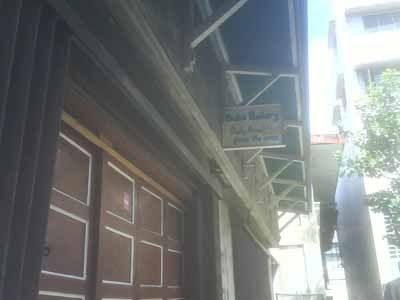 Since it was early afternoon, the bakery itself was closed and you had to knock on this small window on the wall to make your order.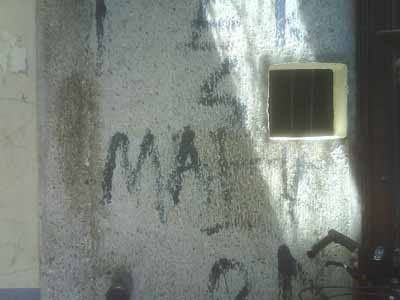 <-- it literally is a "hole" in the wall ^_^
It used to cost PhP1.00 per piece but now the price has gone up to PhP1.25