For Valentine's, I gave Johann some World of Warcraft TCG booster packs (thankies
E
for getting them for me ^_^) --
I gave it to him after lunch, which is usually time we spend with Seth.
He was letting Seth hold the packs and he was asking Seth to pick out packs (
and Seth would pick out a pack
) and then he looks up at me and asks --
"Does this work? Divining rares by baby?"
O_o
Apparently it doesn't. The packs Seth picked out were all duds. The last two packs, which Johann decided to open drool-free had the good cards.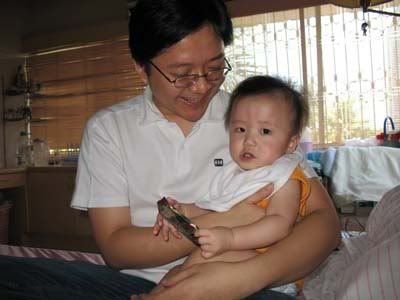 This is the two of them. Rubbing (the other one drooling on) the packs for good luck.
* * *
New Toy! --
I wasn't expecting a birthday present from youngest brother because he told me the Crocs Mary Janes he got me for Christmas was already my Christmas/Birthday gift. Imagine my surprise when I got this --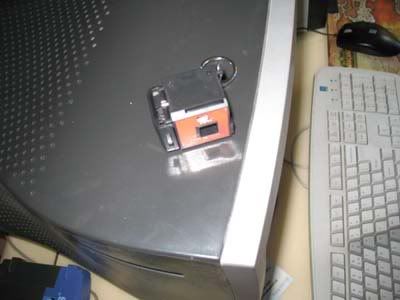 The cutest littlest camera on earth! >_< ... well, not really. But isn't it cute? I'll be buying film for this today and will be playing with it over the weekend.