(Fangirl mode: ON)
One of the comic series that I look forward to every month is Green Arrow And Black Canary by Judd Winick. (The art by Cliff Chiang is AMAZING. O_O)
Green Arrow is a recent discovery -- I loved how he was portrayed in the animated series Justice League Unlimited and I love how he's drawn in this comic series.
My favorite issue (#4) contains a really lovely quote about parenting --
Fathers are there from the beginning.
On playgrounds. On first days of school.
Dads should remember what it's like to hold a small hand.
Teach them to be careful.
- Oliver Queen (Green Arrow)
This is the reason why we decided to pick up
Smallville
Season 6 -- Green Arrow makes his appearance.
And this is the guy who plays him --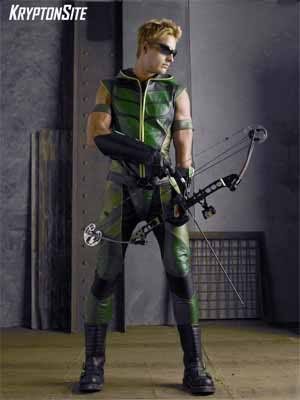 The actor's name is
Justin Hartley
.
Yummy! >_<
I want to pause his scenes in Smallville but, then, I also want to hear him talk.
Oh, what a dilemma! >_<