We got a package from my brother in Japan yesterday.
It's always fun getting things from him because he always surprises us with fun things from Japan.
One of the usual "fillers" he adds in each box are uchiwa (Japanese fans) that are handed out for free around Japan.
Since we are the land of (almost)-regular power interruptions, it is helpful to have one by our bedsides so we can fan Seth when he sleeps (or tries to sleep).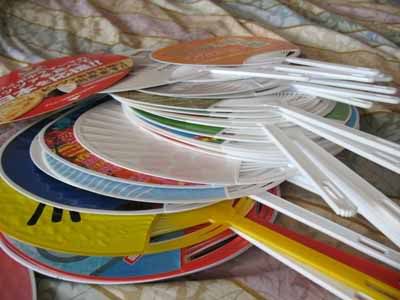 I got excited when I sorted through the stack of fans and found these: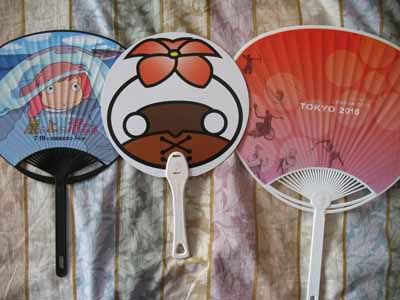 (from L to R: Miyazaki's Ponyo, FFXI and a fan for the Tokyo 2016 Olympics bid)
* * *

More Pocky! --
Was surprised to discover 5 boxes of Pocky stuffed in the box as well.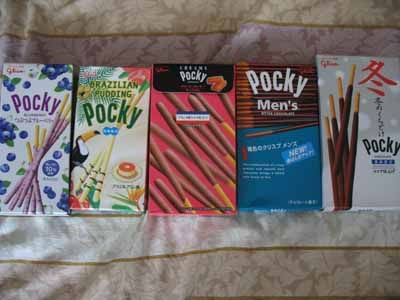 When Seth saw it, he immediately wanted to eat some and I told him to wait until I had taken some pictures of it for my blog.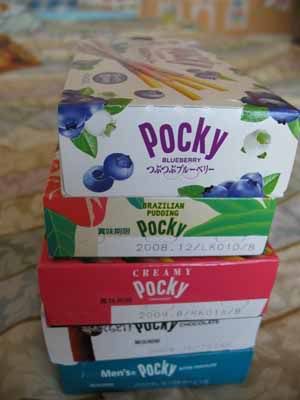 The little one has some patience but not a lot when it comes to Pocky -- observe the tiny hand sneaking in ...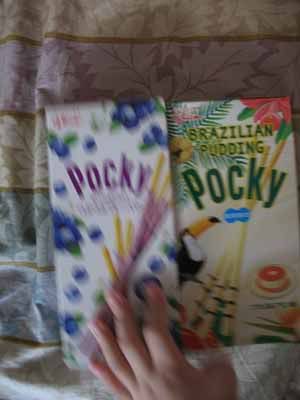 The Blueberry Pocky smelled soooo good! I guess that's why Seth chose to eat (and demolish) that box first.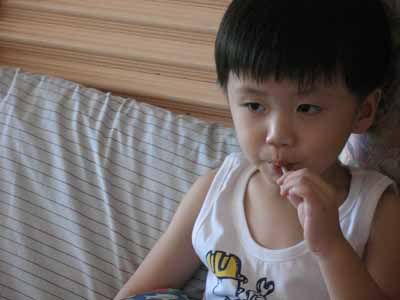 Notice three different chocolate varieties? I'm curious about the Creamy Chocolate.
The flavor that frightens me the most is the Brazilian Pudding ... but Johann and I have a plan. (Cue: foreboding music and thunder)