One of the things I've been moaning about here in Iloilo is that I don't know where to get a haircut. I have my tried-and-tested people in Manila and, for the past year, I would get a haircut each time we went to Manila (which was every three months) --
But we aren't going to Manila until August and I was in desperate need of a haircut so I decided to visit the one my OB recommended.
I had the haircut last week and I love how it looks. I especially love how it is wash-and-wear hair and I really don't have to do much to it.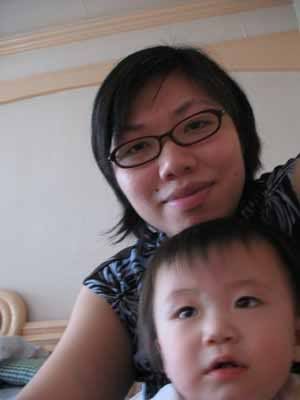 I will be going back there next month -- I hope it turns out as well as this one did. ^_^